Daily curated updates about your brand, competitors, and industry.
Win back time and stay informed!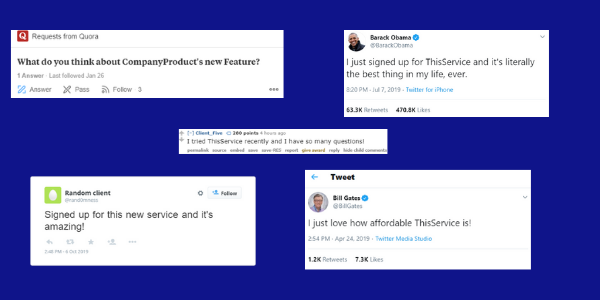 Brand Mentions
Wake up to an overview of what's been going on in the past day and see how your company was mentioned, what your competitors have been up to, and what's new in your industry.


We use the latest smart tools and services available and put them through our own lens, using good old fashioned human critical thinking to select the your relevant information.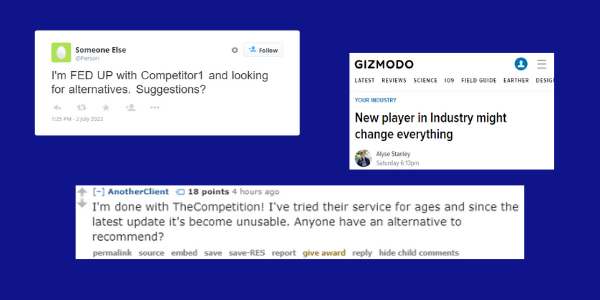 Competitor Mentions
Stay one step ahead of your competition by keeping tabs on their every move. Get a report of your fiercest competitors – or even the less fiercer ones – and make all the right moves before they have a chance to make theirs.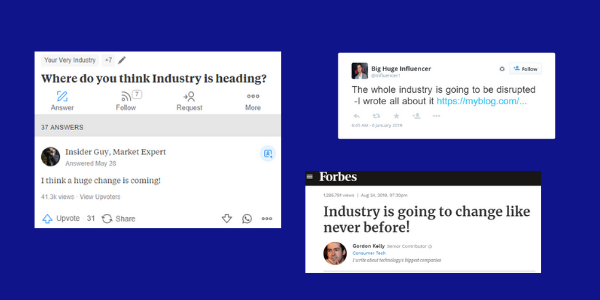 Industry Developments
Want to know what's going on in your industry without spending all your waking hours mindlessly browsing your social media? We got your back.

We'll show you what's new, and you can take it all in within minutes.
Curated
 All information in our reports is filtered curated by a real human. Our goal is for you to get the most information and waste as little time and resources as possible.
Customizable
We become so immersed in your company that you'll think we're part of the team. We value information first and foremost, so we'll adapt our reporting to fit your style. 
Relevant
Only read what's relevant to you and reduce the clutter and wasted time. Our reports are easily digestible and packed with the most relevant information to you and your team.